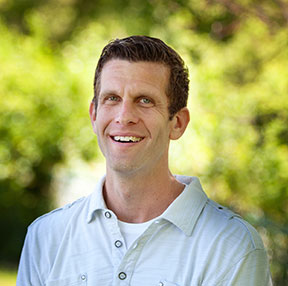 Pastor
Jeff Knitt
Jeff joined the church staff as pastor in December 2016. He received his M.Div. from Trinity International University. He has a passion for the local church and a desire to challenge, encourage, and equip people to follow Jesus Christ.
Jeff is married to Kami; they have one child.

Worship Pastor
Stu Volz
Stu and his family began attending Crossview in 2019, and joined staff in 2023. Before his time working for Crossview he was a campus minister with Cru at Northern Illinois University. He has had a passion for worship ministry since the Lord changed his life, and he feels challenged and excited to use his gifts of music and discipleship to serve at Crossview.
Stu married Danika in the spring of 2018; they have an amazing little girl named Haven born spring of 2021.

Youth Pastor
Nolan Hodge
Nolan joined the church staff in November 2022. He first felt called to ministry when he was a student himself at Crossview. Since then he has consistently been involved in youth ministry leadership in and around Louisville, Kentucky. He studied Christian Ministries and Media Communications at Asbury University. He is super passionate about helping students explore and grow in their faith and knowledge of Jesus Christ.

Nolan is married to Haley. They have one child. He enjoys being creative, analyzing movies, playing board games, and exploring nature.

Children's Ministry Director
Sarah Cantrell
Sarah has been a part of the Crossview Church family since she was a child in Children's Ministry! She joined the church staff in January 2020. She received her bachelor's degree in Elementary Education from Northern Illinois University in 2010. Prior to being on staff at Crossview, she was on staff with InterVarsity Christian Fellowship at NIU for 4.5 years, taught 5th grade at Cornerstone Christian Academy in Sycamore, and taught 1st grade at Founders Elementary in DeKalb. Sarah has a deep passion for children to love and know Jesus, and is thrilled to come alongside families in this community.
Sarah is married to Corey; they have two children. She enjoys reading, playing music, running, the outdoors, and spending time with friends and family.

Administrative Assistant
Sandy Barnaby
Sandy joined the church staff in 1997. She was a stay-at-home mom until her children went to school and then started working part-time. She knew it was prayer and the Lord's guidance that she saw an ad in the newspaper for a part-time administrative assistant opening here. Sandy truly loves working in God's house, with a Godly staff in which it is obvious they all love the Lord deeply.
Sandy is married to Steve and has two adult children and three grandchildren.

Administrative Assistant &
Graphic/Web Designer
Alysa Radtke
Alysa joined the church staff in September 2013. She has a degree in graphic design and worked in design/advertising/ print prior to being on staff here. It brings her joy to be able to use those skills to serve in God's kingdom helping support the various ministries and day-to-day operations. She also enjoys the daily interactions with people, sharing in the walk with God.
Alysa is married to Paul. She enjoys cooking, gardening, nature, art, birds and spending time with family and friends.