"Practice resurrection": our gallery theme is borrowed from poet and farmer, Wendell Berry*. What does/would it look like to live out our new Easter life in Christ with our neighbors? Carrie Woodward, of Food for the Hungry, wrote: "While the world entices us with shiny things that have no long-term, lasting value, Berry asks us to invest our time differently. He entreats us: spend your lives following God, building strong communities, and remembering what matters. When Berry says, 'practice resurrection', he asks us to remember that Christians are the witnesses to Christ's one-time resurrection. We demonstrate the power of God's redemption of the world in how we live and love. Practicing resurrection is obeying Jesus's call to love our neighbors and our enemies."
What comes to mind when you hear "Practice Resurrection"? Or, "New Life in Christ"? How do these affect your life and how you interact with your neighbors?
(To view artwork larger, right click on the image, then choose 'open image in new tab'.)
Artist: Alysa Radtke
Media: Color Pencil
The colors represent hope and joy and remind us that we e

ach have a unique

personality and purpose.
The large ears are for listening well. And overall, rabbits are quiet –
a good way to serve thy neighbor.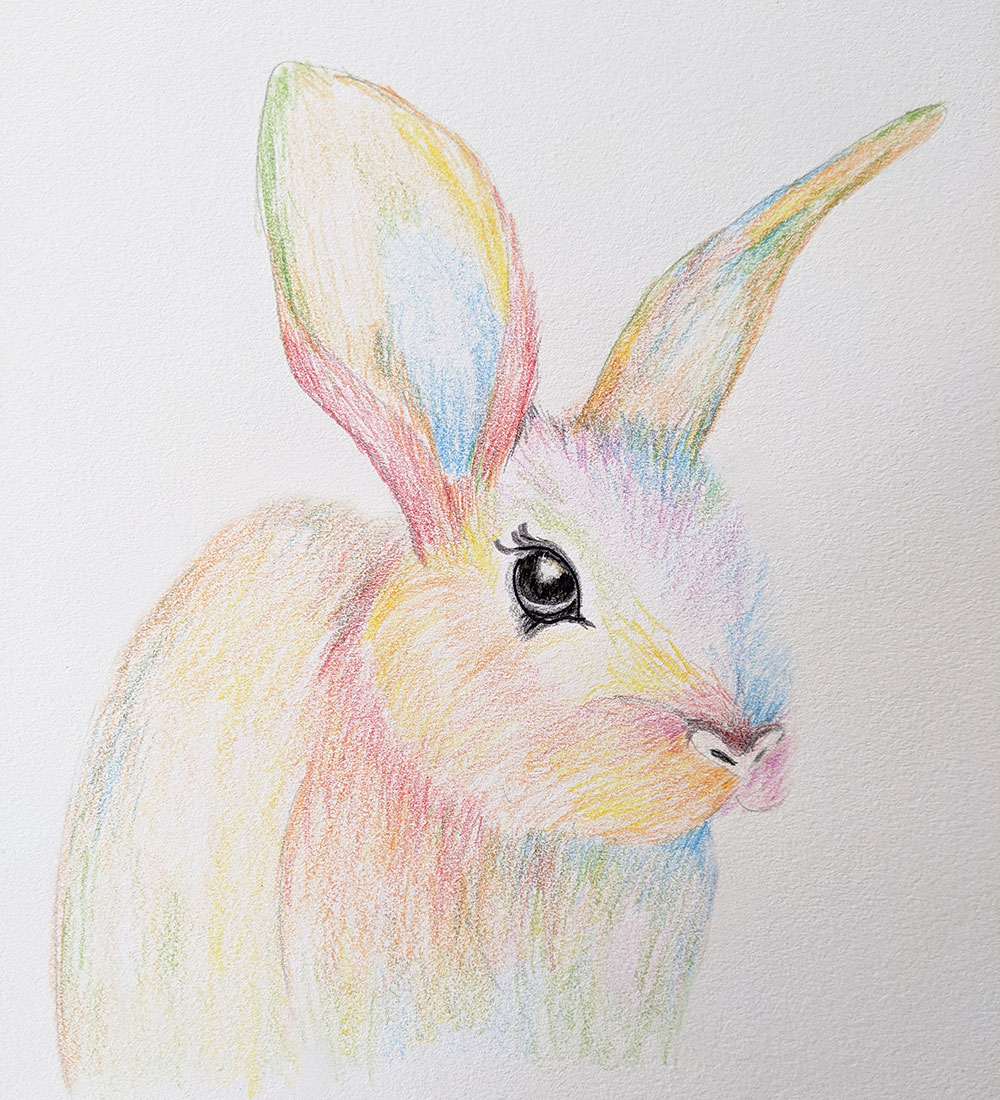 Artist: Kyle White
Media: Digital pen & ink
In the Gospel of Luke, chapter 24, the Risen Christ is present with the disciples, bringing shalom (wholeness, preservation, & salvation), and sharing a meal. Maybe Wendell Berry's admonition to "practice resurrection" is as simple as that with our neighbors.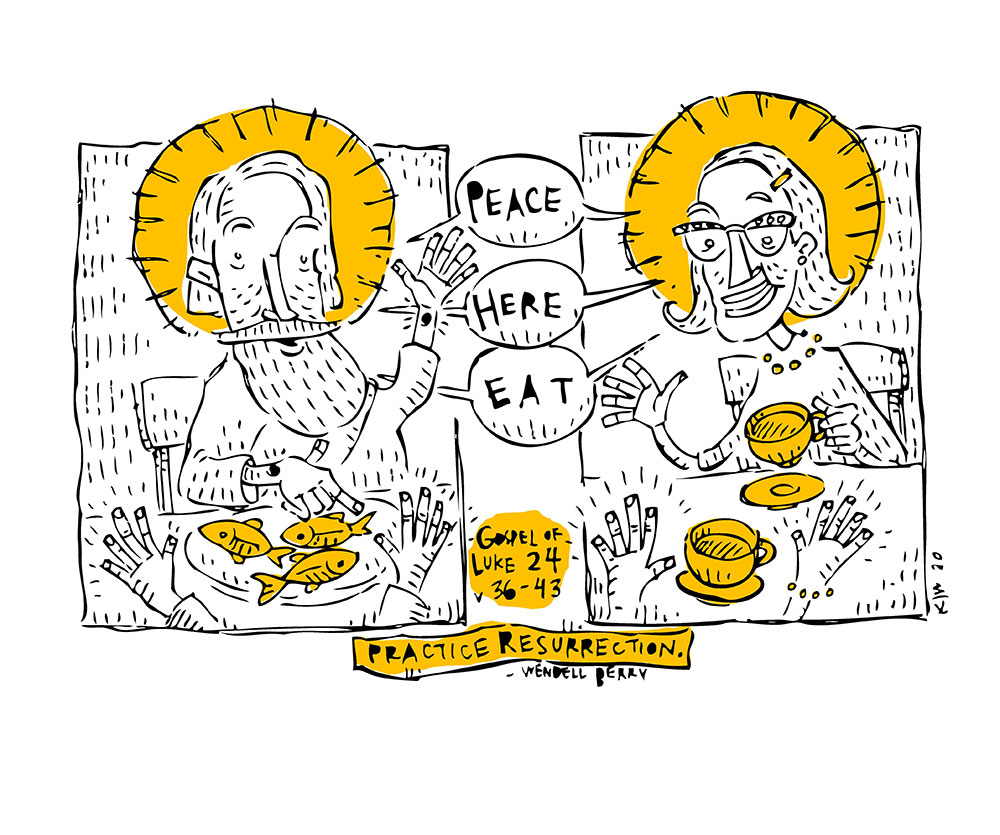 Artist:
Diane Buell
Media: Charcoal, Pastel
"Untitled"
Artist: Andy Hongisto
Title: "Living All In" / Media: Ink and Markers
This piece is intended to represent a scene similar to an old "where's waldo" book. Instead of looking for a striped shirt wearing fellow, consider why certain people are colored differently. Practicing Resurrection in our lives means we do things other won't. Maybe, living the way Jesus called us to will be noticed by others.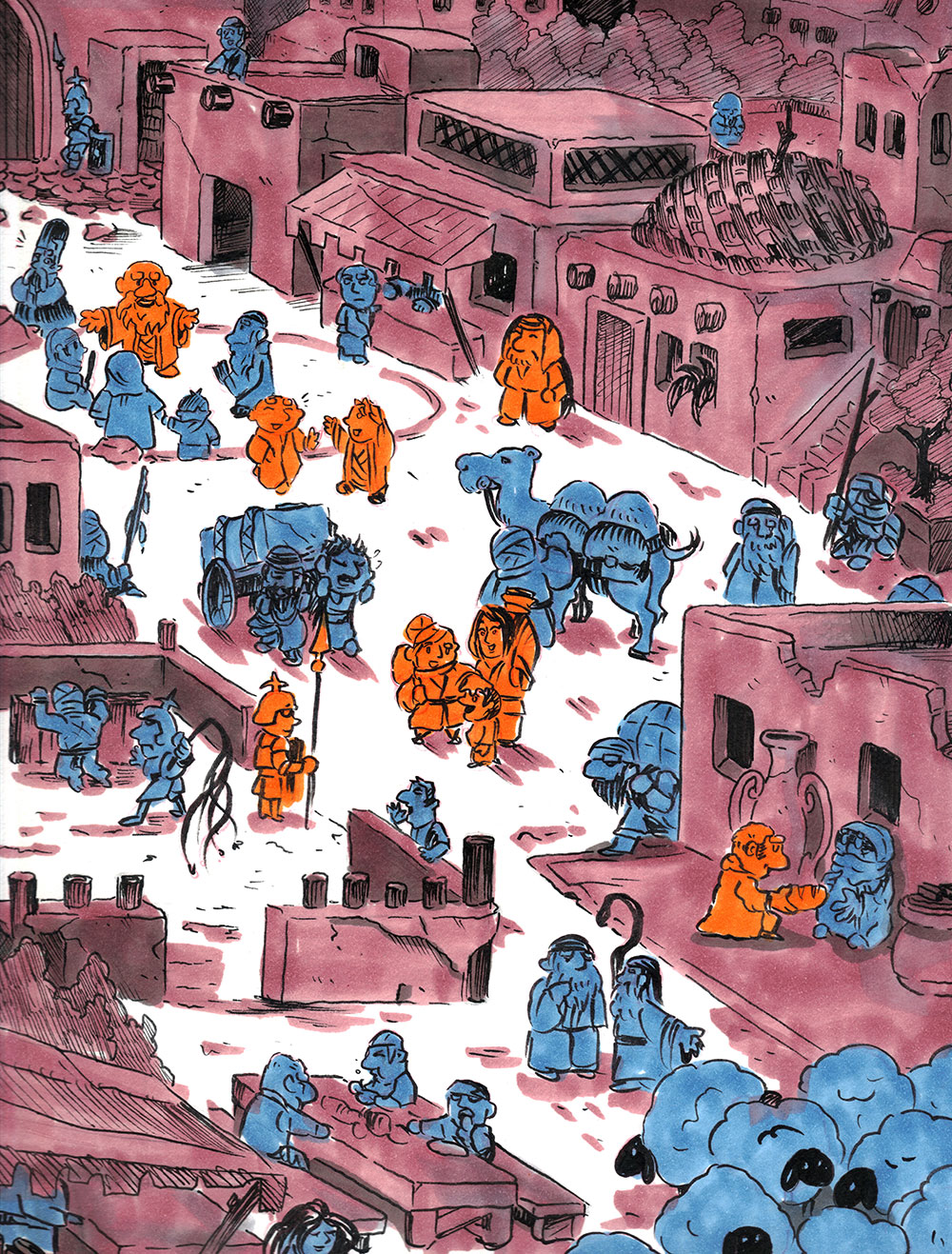 Artist: Corey Cantrell
Title: "From The Depth"
Medium: Digital painting
A sequence of finding new life in hope and truth.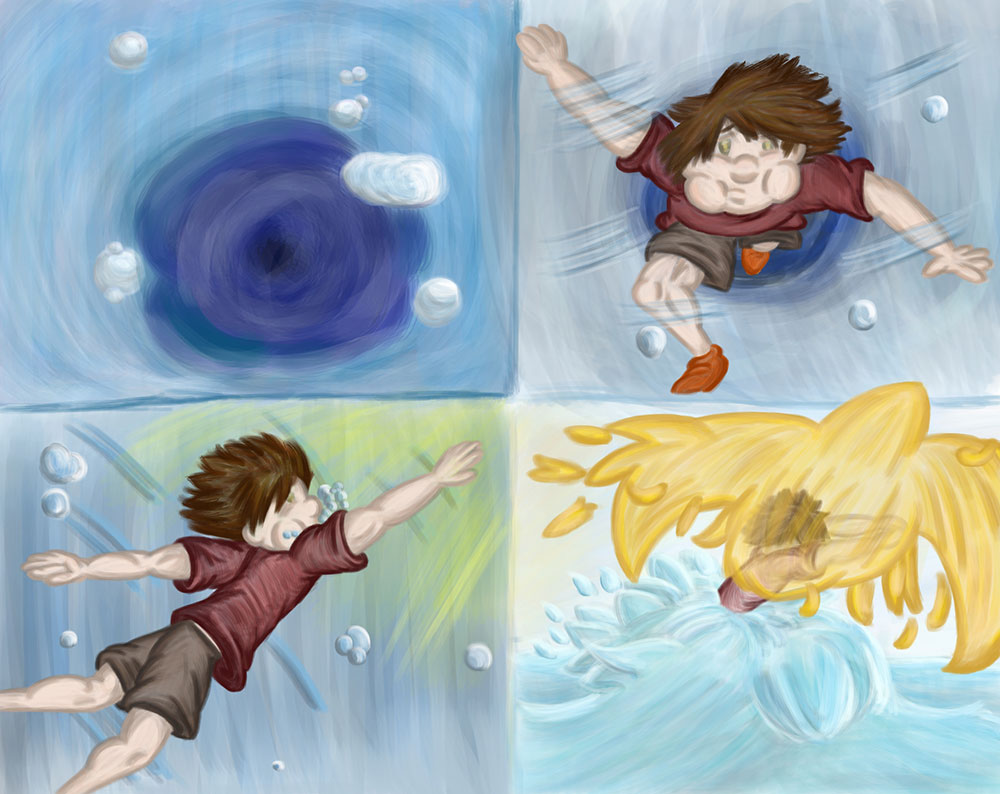 Artist: Lucy Wheaton
I made this with acrylic paints, a canvas, and paintbrushes. I mixed paints for the hands, nails, the soil, and the pale green part of the flower next to the purple. T
he Bible says in Mark 4:27, "Night and day, while he's asleep or awake, the seed sprouts and grows, but he does not understand how it happens." (It's talking about The Kingdom of God).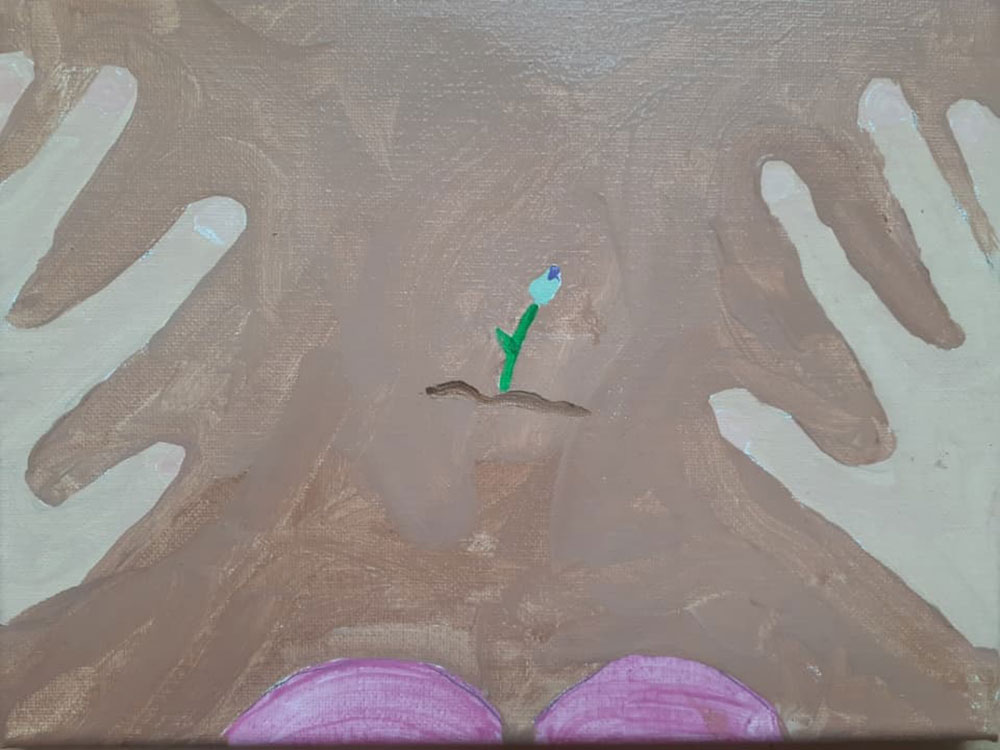 Artist: Lynden Bute
Jesus promised that one day He'll call us out of our graves and we'll literally live again. Our bodies will be resurrected like His. Death will have no further claim on us. Death will die. The ultimate man died the ultimate death so that our ultimate fate would be eternal life with Him. This Easter, let's pursue Jesus, the one who first came in pursuit of us.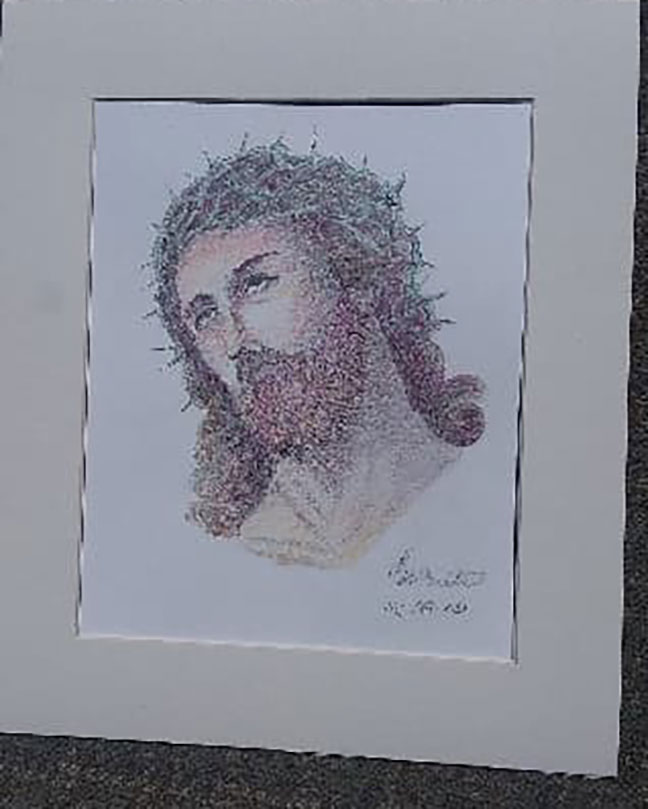 Artist: Ruth O'Donnell
Title: "Neighbors"
Sometimes, as a Christian, I'm so busy thinking about the ways I can bless others and how I can serve, that I forget the first thing that made me a Christian was something I received and not something I gave. Living in a neighborhood for the first time in my life, I've seen how receiving gifts is as important for building community as giving them. Without receivers a gift is just a thing.
Down the street
the neighbors send their son,
young 20's and scruffy blond hair,
to the opposite end of the block
to our house with an offering.
Our doorbell rings
his name is Eric,
the baby's name is Erik
I say,
gesturing to the soft lump
in my arms.
We both smile.
He's come with three Spider-Man folding chairs
and four plastic tie dye sleds.
"My parents thought,
since you have kids,
you may have a use for these."
And we do,
sleds in the winter
down the makeshift hill
in the front yard
chairs every summer
around the campfire
in the back.
A gift graciously given,
easily received.